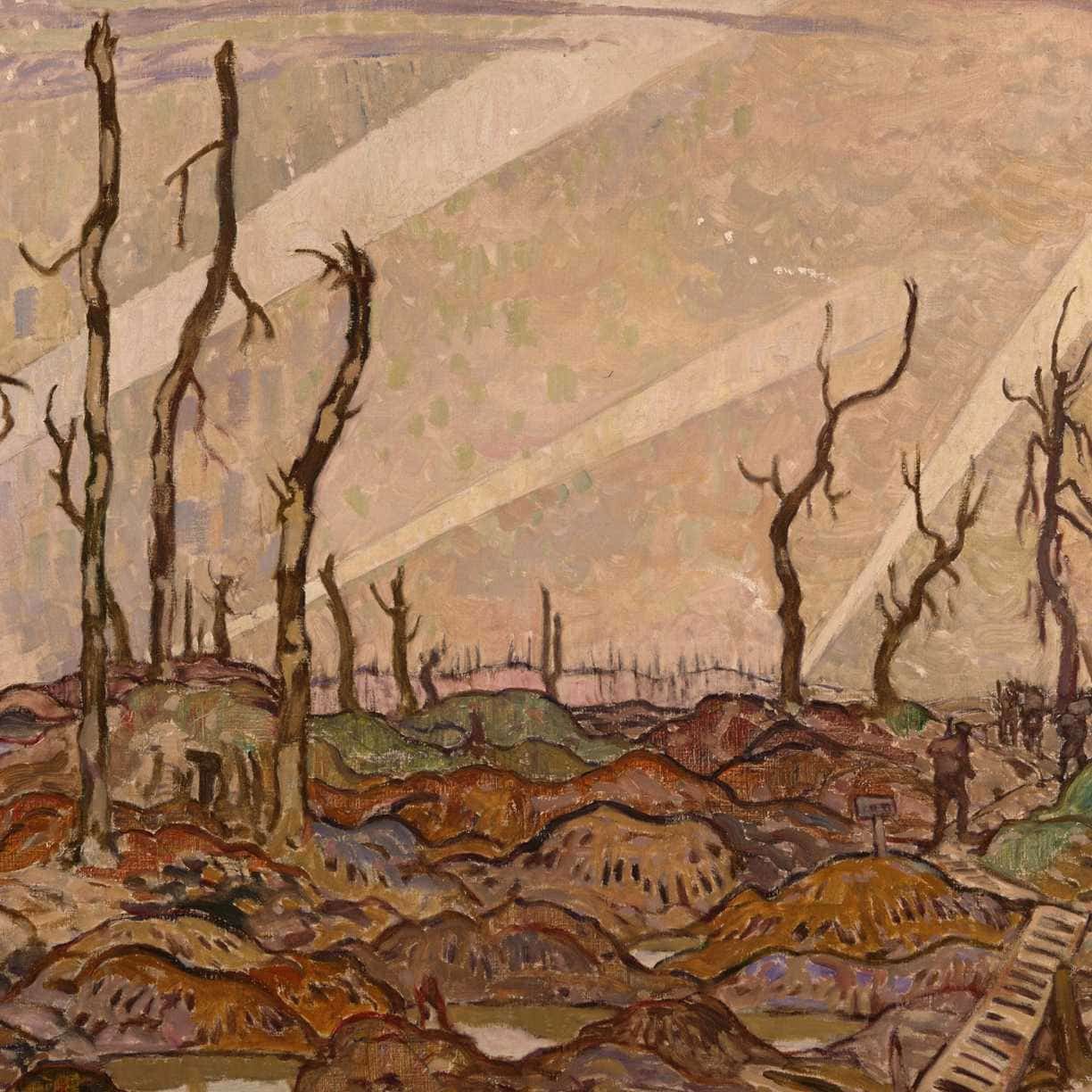 WWI
Jackson- A Copse - evening 1918
Claude Debussy

 

Sonata for violin and piano

Georges Enesco

 

Trio in a

Maurice Ravel 

Trio in a
2018 marks the end of the centenary of the Great War. Here are some of the most beautiful chamber works of the 20th Century, written during this tumultuous period of history.
Claude Debussy composed his Sonata for Violoncello and Piano in a couple of days during the summer of 1915. A title considered for the work was "Pierrot faché avec la lune" (Pierrot argues with the moon. Pierrot here refers to a character from 18th Century French theatre.) Although its form is pure and traditional, the Cello Sonata has an unmistakeably theatrical dimension, evoking a world of humour, sarcasm and fantasy.
Two years later, the composer wrote his Sonata for Violin and Piano, equally as concise as the Cello Sonata, and Debussy's last major work before his death in 1918. Of the Violin Sonata, Debussy wrote, "This Sonata will be interesting from a documentary point of view and as an example of what may be produced by a sick man in time of war. I dedicate it to those who can read between the staves!"
George Enescu, a Romanian violinist and composer who spent around 60 years in Paris, was one of the best violinists of his time. His music is a wonderful mixture of French impressionism and elements from the popular music of his homeland, as shown in his Trio in a, composed in 1916.
Called to the battlefront in 1914, Maurice Ravel wrote his Piano Trio in a great hurry. In a letter to Stravinsky, he confided that this rushed departure pushed him to write in five weeks a work that should have taken five months. The zeal and urgency of the writing have led to one of the most innovative and coloured pieces in the history of chamber music. #The inspiration for this work's musical content comes from different backgrounds, from the Basque dance of the first movement to the Malaysian poetry of the second. Ravel's genius reveals itself in the way he introduces these elements within the classical four-movement framework.