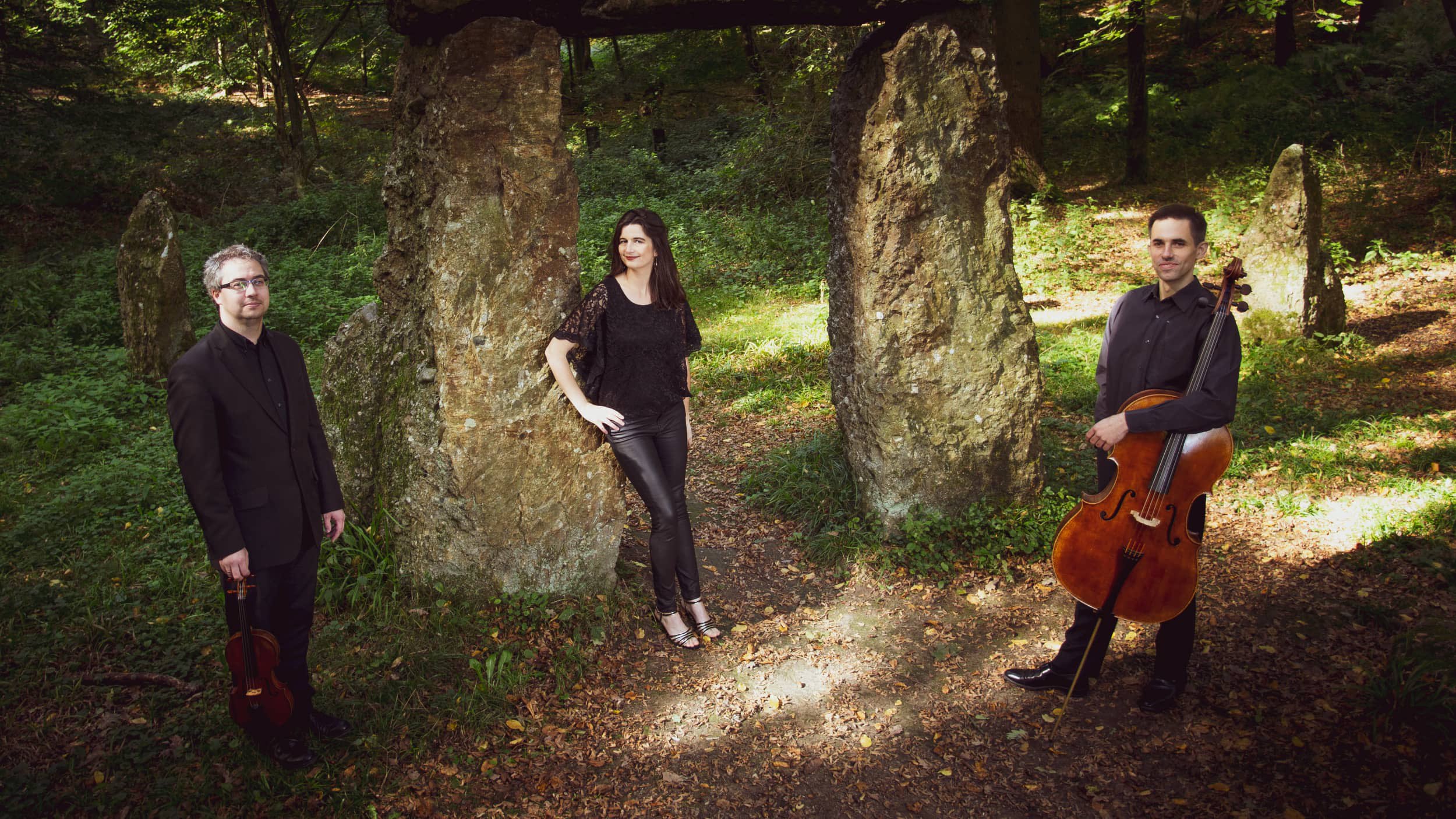 Trio Khaldei: an orchestra of three
Trio Khaldei brings together Barbara Baltussen (piano), Pieter Jansen (violin) and Francis Mourey (cello), three musicians with a shared passion for the unique sonority and repertoire of the piano trio.
Since its first concert in 2011, Trio Khaldei has developed from a young, promising ensemble to a crowd favourite in Belgium and abroad and has been praised for its "coherence, delicacy, consistency and fireworks on stage".
Over the last few years, the trio has performed in prestigious venues such as the Centre for Fine Arts (Brussels), AMUZ (Antwerp), Muziekcentrum de Bijloke (Ghent) and the Concertgebouw in Bruges, as well as at numerous festivals including the Ghent Festival of Flanders, Festival 20/21, Is Arti (Lithuania), the Spectrum Festival (Slovenia), the Arsana Festival (Slovenia), Eesti Kontsert (Estonia), Baltais Fligelis (Latvia) and Performer's Present International Artistic Symposium (Singapore). The trio has also recorded for Belgian stations Canvas (television) and Klara (radio) and the Slovenian National Radio.
Trio Khaldei's first two recordings were produced under the French label Paraty. The first album was released in 2017 and features two magnificent duos by Prokofiev and Shostakovich's two piano trios.
The second album (2019) is a double journey through time, with its works (Hummel's Trio No. 2, Brahms' Trio No. 2 and Schoenberg's Verkärte Nacht) not only representing various times of the day and night, but also spanning a century in the history of the Viennese piano trio.
In the spring of 2023 Evil Penguin Classic will release Trio Khaldei's third album - entitled "Jeux de couleurs" - combining trio's by Ravel and Celis with a surprising arrangement for piano trio of Debussy's La Mer by Sally Beamish.
Trio Khaldei likes to bring together music from times past and present in its programs, introducing the public to music by lesser-known composers as well as the great masters. Its musicians also seek to extend the limits of the trio repertoire by offering arrangements of orchestral works (e.g. Beethoven, Shostakovich, Debussy) that inevitably shed a new light on this music, thought to be known inside and out.
The trio's namesake, Evgueni Khaldei, was the official photographer of the Stalin regime, and created striking portraits of some of the great Russian artists of the time. The search for truth, authenticity and nuances brought by this photographer to difficult moments throughout his life are a great source of inspiration for the trio.